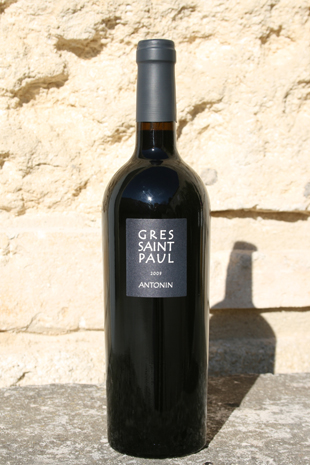 Antonin 2011
Appellation : AOC Coteaux du Languedoc
Varietals : Syrah 80% – Grenache 10% Mourvèdre 10%
Volume by alcohol : 13.5% vol.
Yelds : 30 Hl/Ha
Harvest : Manual
Terroir : Villafranchien (pebbly and gravelly). Deep and poor soils at an altitude of 50 meters.
Vinification :
the grapes are destemmed and crushed
fermentation by natural yeasts
the maceration lasts 3 weeks in concrete vats
extraction by soft pumping over
varietals blending : during the winter
Ageing : 100% in concrete vats
Dégustation
The bouquet is flowers and black berries mixed with roasted and spicy notes. The mouth is distinguished, rich and full-bodied with lots of balance and finesse. Good intensity and aromatic complexity with notes of liquorice, mint, blackcurrant and blackberry... The structure is supported by fine and generous tannins. The finish is lingering and smooth.
Discover our muscats :