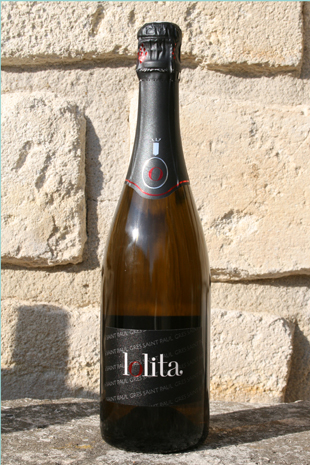 Lolita – Fizzy wine
Caracteristic : Demi-sec
Varietals : Muscat Petits Grains
Volume by alcohol : 10.5 % vol.
Yelds : 40 hl/ha
Harvest : Manual
Terroir : Villafranchien (pebbly and gravelly). Deep and poor soils at an altitude of 50 meters.
Vinification :
Complete de-stemming, direct pressing followed by a racking of the must at low temperature (4°C) during 24 hours.
Slow fermentation at low temperature (14°C) where one part of the natural sugar is not turned into alcohol.
Dégustation
Excellent fruity aromas with a good fresh and a mineral finish. For aperitif and dessert.
Discover our muscats :